Please join us on Wednesday, October 11th at 9:00am for a ribbon cutting and grand opening for this project!
Click the Facebook icon above to access the shareable facebook event
Chad Erickson Park Community Forest
Wheelchair Accessible Treehouse Project
We're excited to work again with Whole Trees in partnership with the Chad Erickson family to bring the community an outstanding asset within the Community Forest at Chad Erickson Park. We are so excited to bring this wheelchair accessible treehouse project to life!
The existing park and paved path through the forest are assets to its neighbors. You can see how well loved it is by taking a stroll down the path, soon running into other walkers, rollers and riders enjoying the peaceful 1-mile stretch of trail. The park saw its latest additions in 2020, right in the middle of the COVID-19 Pandemic. Teams worked hard to install an outdoor classroom made from locally sourced boulders, as well as a quiet meditation zone complete with affirmation prompts and a natural timber covered bench.
When the community was polled, there was strong response to continue making the park a spot worth spending time by continuing to add amenities that uplift the neighborhood residents. A nature path was just the first step. Adding other amenities that create equity for its residents is a vital step in enhancing quality of life. ORA Trails would like to see this area continue to flourish, and we are ready to get to work!
Want to stay in the loop on this project? Click to be added to the newsletter so you'll receive updates! 
Subscribe
Additional support from the project comes from Rotary East, Lobsterfest, McLoone Graphics, State Road School, La Crosse County, La Crosse Parks & Rec, and many more.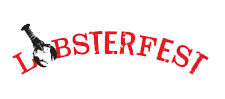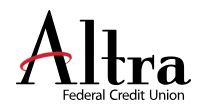 Help us make this treehouse a reality…..we're almost there!